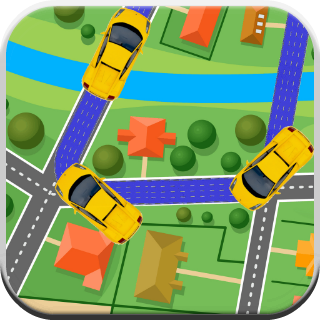 Category:
Game, Entertainment
Device:
iPhone5(iOS6.0 or later)
Price:
Free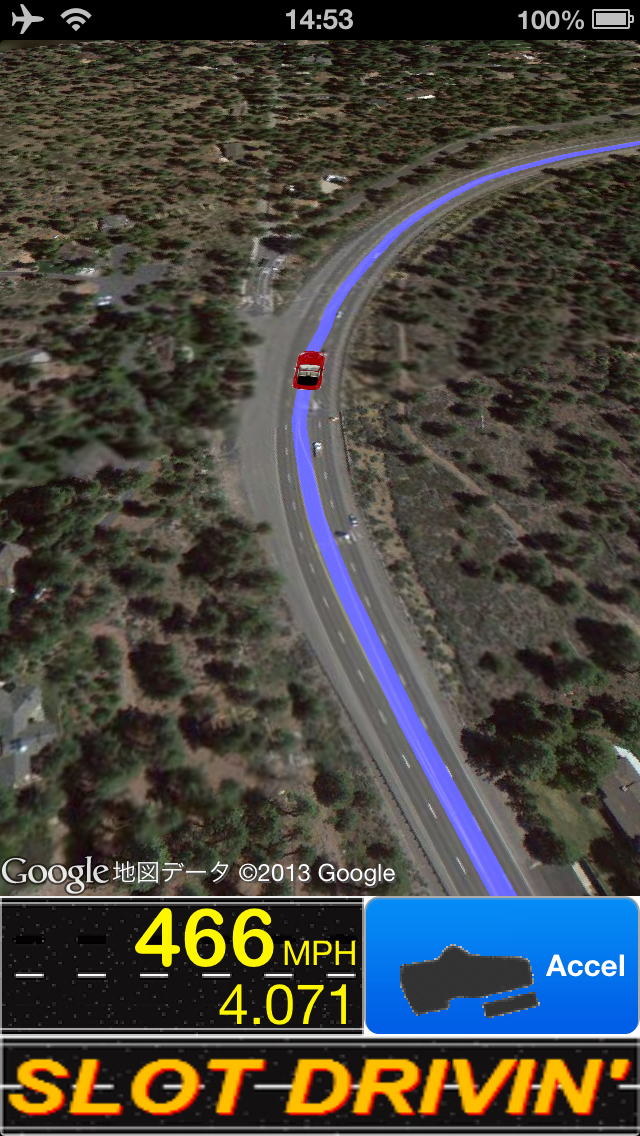 Other App

ThereByWalk!
1.
Support page for Slot Drivin'
Name:Jun | (email) Mon, April 29, 2013 at 5:25pm PT
"Let's Have Fun with Map" series: 2nd release is a time trial game.

Controlling is very easy. Press the accel button to accelerate, release it to decelerate. That's it.

You have to slow down for tight curves to stay on track.

The course needs to be created with the editor in advance, but it's very simple. Specify the start and goal point, then press the 'Generate' button. That's all. (Max 8 Waypoints can be set to generate your course)
You can save up to 10 courses.

All roads on the world map can be build as your course.
In the cities around the world, on real map, let's run a slot car!